Analyze
PATHIAN® CURVES:
The picture of performance
Our exclusive weather-indifferent benchmarking process gives you a perfect picture of how your entire HVAC system is currently operating. It pinpoints where your energy deficiencies lie with unprecedented clarity, allowing you to maximize energy efficiency.
Weather indifference is our difference
Indifferent to time period, weather and location, our Pathian® Curves and Analysis Apps eliminate weather normalization and help you understand how your system can better respond to environmental changes.
A curve above the rest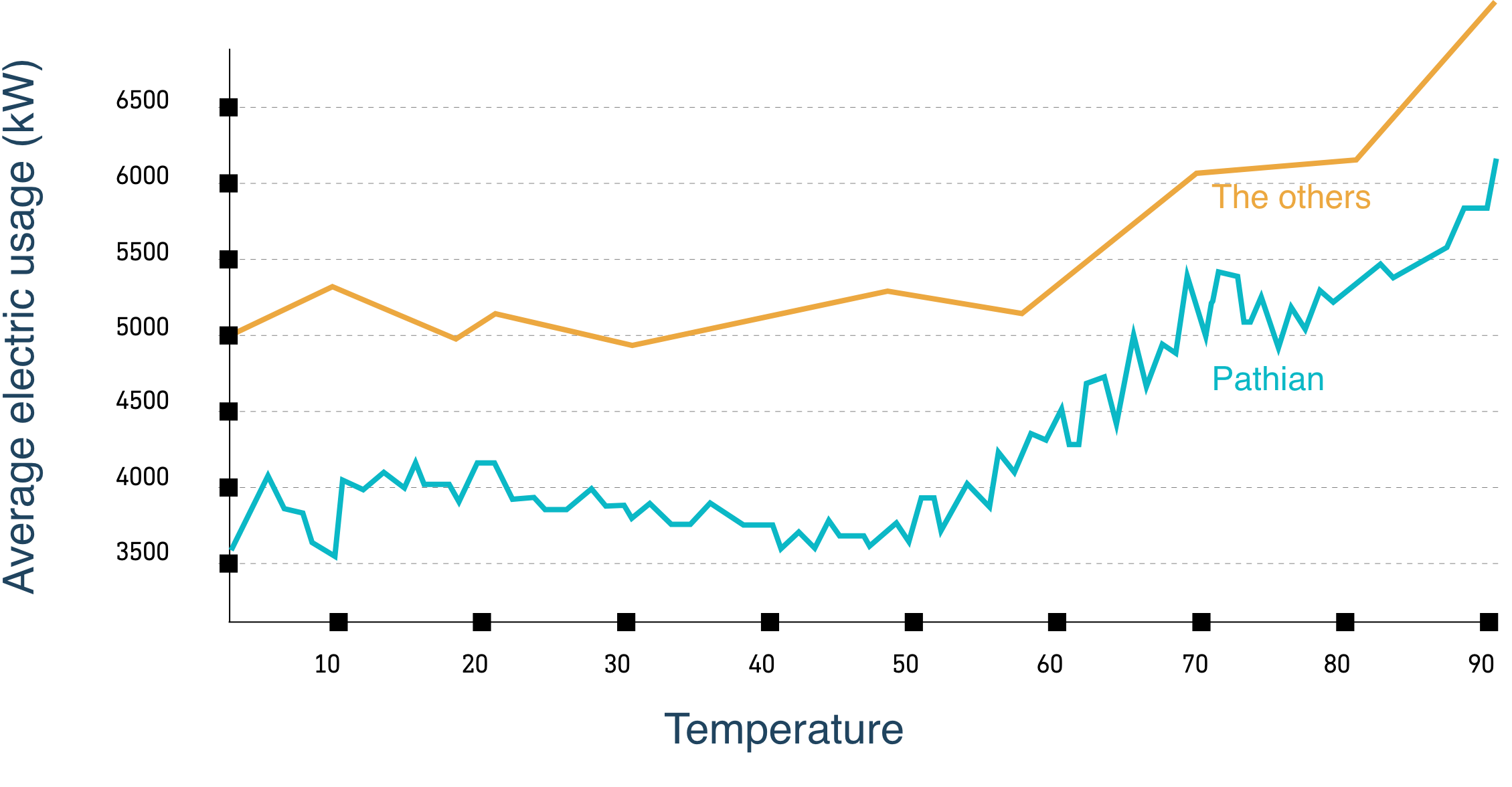 Pathian Curves are 10x more accurate than our competitors because our energy curves are generated without making a single assumption.
Pathian Curves are the only metrics indifferent to time period, weather and location.
Compare and save
Using data from your building management control system and our proprietary, patented technology, we'll create a Pathian® Performance Index™ for each energy point and control sequence and do comparative analysis to determine potential energy and cost savings.
Benchmarking products
With 64,000 performance indices, our process
includes 11+ performance analyses.
Group benchmarking

™

Peer benchmarking

™

Status benchmarking

™
Control sequence benchmarking

™

Load-to-position benchmarking

™

Position benchmarking

™
Learn about Pathian's full process