Optimize
SYRX® MANAGER DASHBOARD:
Seamless integration
A one-stop shop for all your HVAC controls, our Syrx® Manager Dashboard puts the power in your hands. We train you how to use our software to run real-time energy reports, interpret the analytics, solve any issues and optimize your equipment.
Endless access and enhancement
With our continuous, automated energy audits, you'll always have access to the most current and proven best strategies for energy efficiency. Our robust controls even allow you to add and remove components to your system, all while understanding the impact on your current setup and how to maintain and improve energy efficiency.
And if you need our help, we're only a phone call away.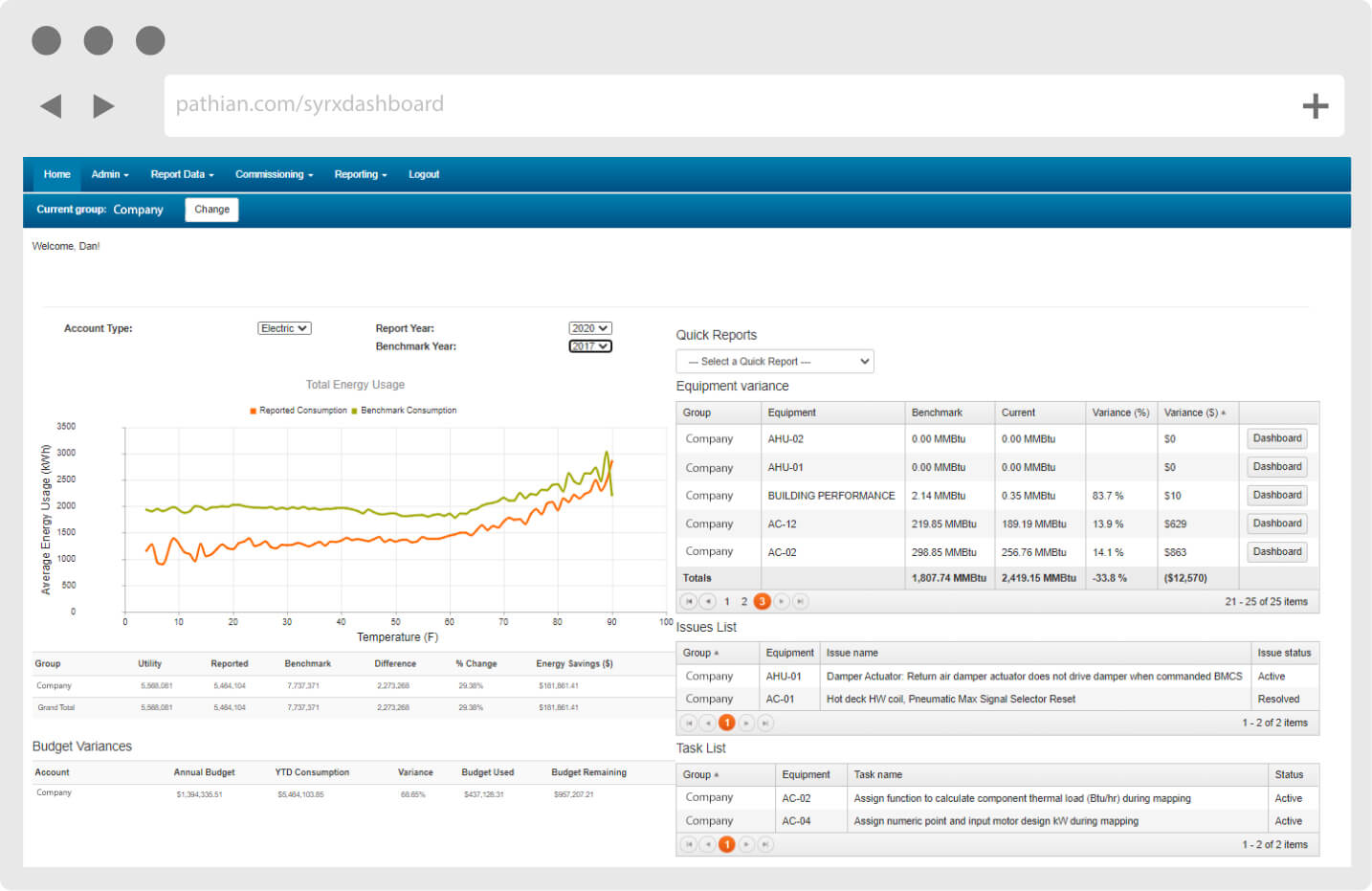 Learn about Pathian's full process