Pathian® Applications
Pathian specializes in HVAC equipment optimization for large commercial buildings. We focus on reducing fan energy and reducing airflow between spaces and hallways. This results in lower HVAC energy costs while increasing occupant safety and comfort. We make our patented technology available to our partners by providing pre-engineered applications that can be installed and commissioned by any experienced HVAC controls technician.
How it works
Pathian's modular controls package empowers contractors and technicians to build their own solutions using our pre-engineered components. The hard work has already been for you. We have all you need.
Step 1
Get certified
While Pathian has done most of the heavy lifting for you, there are some steps that require training in order to get your mechanical controls system up and running quickly and with optimal performance. Pathian offers a suite of online training classes that cover everything you need to take your business to the next level.
Step 2
Pathian appliance for Niagara 4
The Pathian proprietary controls system logic runs within the Tridium Niagara 4 framework. Pathian simplifies the user configuration through its Niagara 4 appliance, which steps users through site creation, configuration, and commissioning. The Pathian appliance for Niagara is available through authorized Pathian distributors.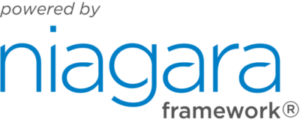 Step 3
Application generation
All Pathian control applications consist of three parts:
a. Pathian pre-engineered system control logic blocks that run within a Tridium-powered controller or server.
b. Pathian application-specific sequences of operation that run in your equipment controllers.
c. You make it work by reprogramming all existing equipment controls applications associated with each Pathian application using your vendor-specific programming tools. The Pathian Niagara 4 appliance removes the guesswork by automatically generating the sequences of operation for you.
What you can do
Pathian's applications have been time proven and tested in many different commercial markets and building types. Take a look at what you can offer to your customers.
Why is it important?
Healing sick buildings
Commercial buildings often suffer adverse effects from improper pressurization. If you experience drafts in hallways, stairways, or open areas, your building is telling you it has inefficient mechanical system control. Not only is your comfort and productivity affected but unmitigated airflow increases the threat of airborne infectious disease, especially in hospitals.
Pathian's patented airborne infectious disease mitigation applications add another layer of control on top of its proprietary building pressurization. No one in the industry does it like we do, no one else in the industry does it better!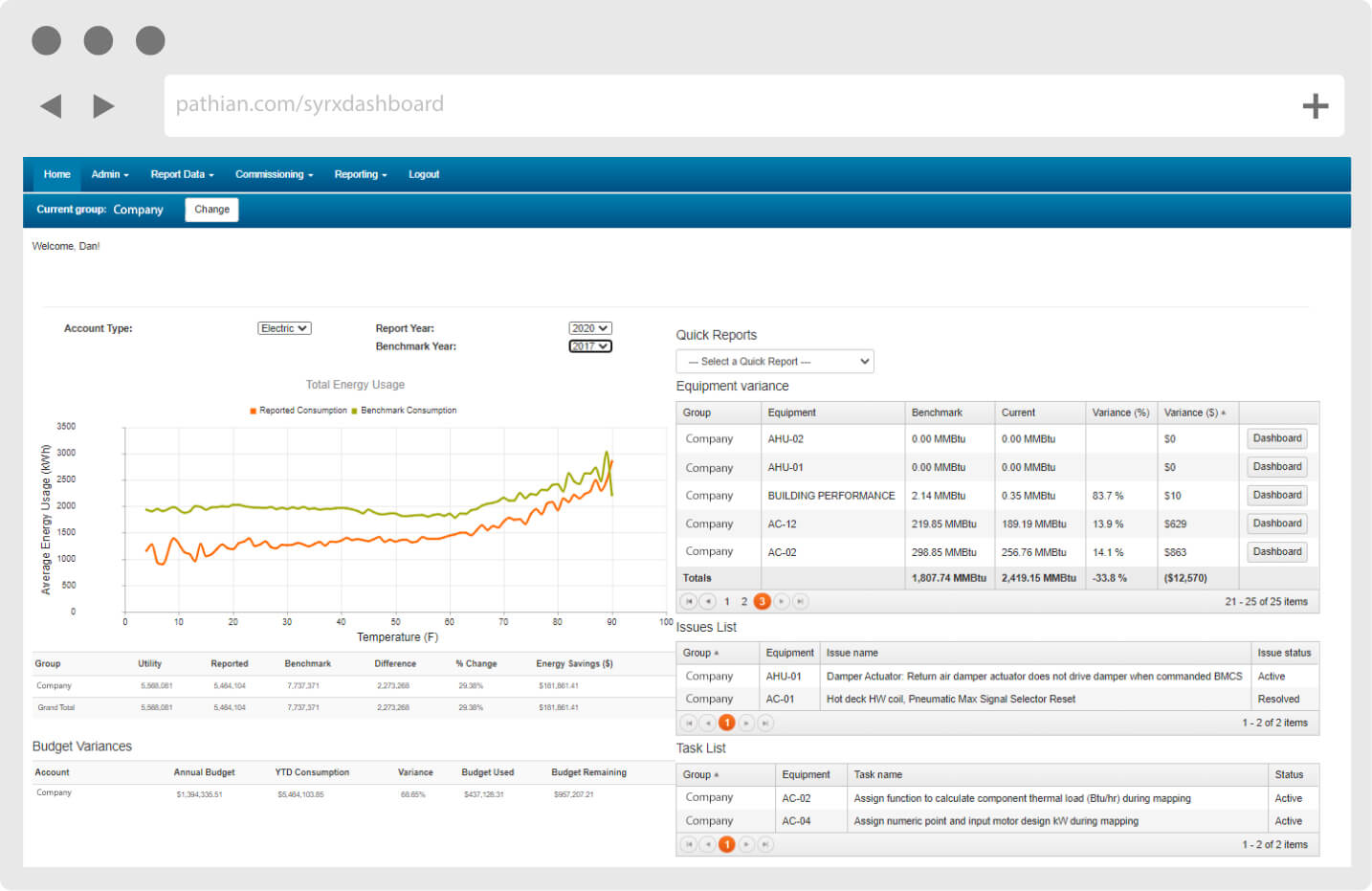 Customers have reported ROI payback of less than one year to 4 years on $50K to $2M of investment.
How We Do It
Pathian has taken the guesswork out of engineering and commissioning mechanical systems that control building pressure for large commercial buildings. Best-in-class control solutions need to factor in mechanical inefficiencies, multi-floor and distributed building architecture, outside weather, and much more. For hospitals and critical spaces, there are even more factors to consider. Engineers and contractors can spend months tweaking setpoints and control strategies only to end up with solutions underperforming and unstable.
Pathian addresses these problems with its patented control solution that can be installed and commissioned by any experienced HVAC controls contractor. Because of its proprietary nature, Pathian's solution achieves substantial energy savings while providing a healthier and more comfortable building environment.